THE INSIDE SCOOP...
Would You Like To Receive Our Weekly Show Notice? Get The Inside Scoop On Next Weeks Show? Just Click Here
Podcasts
None available at the present time
House Grants
Take advantage of the
most current house grants....... click here
GOING GREEN
Our website is dedicated to improving the energy efficiency of your home, green home improvement formulas and tips..
Green Home Improvement Machine.
Helping the world one home at a time.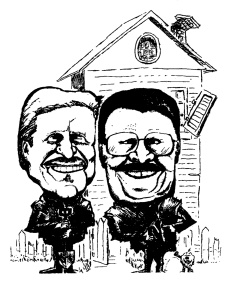 To see our GREEN TIPS Click here...
TWEET FRED & GERRY

"Follow Fred and Gerry on Twitter" Click here