More products ...
From Vancouver area contractors to home renovators, products for home improvement and services, you'll find it all here. Businesses and products available in the greater Vancouver area and lower mainland. Lumber, doors, windows, flooring, roofing everything to help you inside and outside your home. Your Green Home Improvement Machine Website
---
Decks Galore and More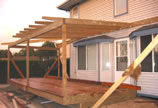 Wooden Decks Custom Built
Decks Galore and More We Build Garages Too
Call 604 575 1585
---
South-West Roof Restoration 604-760-7935    Ian
Call us today at 604.722.7853 to arrange for a no obligations
FREE Roof Inspection Report and discover how affordable
prolonging the life of your roof is with South-West Roof.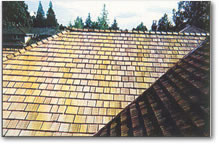 ---
Paint Dealers
Coast Decorating Centre (Member of the Coast Group)
Servicing Vancouver, Richmond, North & West Vancouver
4464 Main St.
Vancouver BC V5V 3R3
Tel:604-872-5275 Fax:604-874-3650
Monday - Friday 7:30 - 17:30
Saturday 8:30 - 17:30

Hillcrest Decorating Centre (Member of the Coast Group)
1469 Johnston Rd.
White Rock BC V4B 3Z4
Tel:604-531-3811 Fax:604-531-4919
Monday - Friday 7:30 - 17:30
Saturday 8:30 - 17:30

Coastec Industrial Paints Ltd (Member of the Coast Group)
116-7350 72nd St.
Delta BC V4G 1H9
Tel:604-940-3393 Fax:604-940-1160
Monday - Friday 7:30 - 16:00

Coast Signature Paints Ltd. (Member of the Coast Group)
1747 Boundary Road
Vancouver, BC V3M 3Y7
Tel: 604-299-1860 Fax:604-299-1897
Monday - Friday 7:30 - 17:30
Saturday 8:30 - 17:30

Chilliwack Decorating Ltd. (Member of the Coast Group)
108 -- 8645 Young Street
Chilliwack, V2P 4P3
Tel: 604-792-1544  Fax: 604-792-4698
Monday - Friday 7:30 - 17:30
Saturday 8:30 - 17:00

Peninsula Paint and Design (Member of the Coast Group)
#100 - 101 14936 32nd Ave.
Surrey, BC
Tel: 604-538-1338  Fax: 604-538-0549
Monday - Friday 7:30 - 17:30
Saturday 8:30 - 17:00

Langley Decorating Centre

19977 Fraser Highway Langley BC Canada
Servicing  Langley, Surrey,  & the Fraser Valley Phone: 604-533-1074
---
KeepSafe Systems
Providing REAL Security SOLUTIONS
for REAL Security NEEDS.
(604) 874-8772
Keepsafesystems@yahoo.ca
---
Georgina King's  Room Service!
Phone 604-948-0234
Workshops and Home Shows
Cards, Cloud Painting, Create "Etched" Glass, Deciding on New Paint Colours, Fabric Painting, Faux Tiled Backsplash, Using Stone, Floor Painting, Gift Bags, Old terracotta pots into works of art, Painting onto a glass table top, Placemats and floor mats, Plaster through stencils, Relief Stencilling Striping Tips, Table Linens, Washed Wrapping Paper