New products
Our new product section of the workshop we have dedicated to ...you guessed it... New Products.

Many are great home care items you can use around the shop or home...and others, well they get up here because they made us chuckle. We hope you enjoy this section of our web and encourage you to send in any new products or new product ideas that you may have or know about. 

We have a combined sixty years experience in the home improvement industry. Thirty of those years we have been involved with the most reputable companies.

No matter if your pounding nails or turning a wrench, we know you'll be satisfied with the knowledge, service and experience offered by the companies we have listed on our site.
Featured Products
---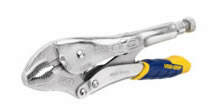 Irwin's all new vise grip
It's a winner
---
---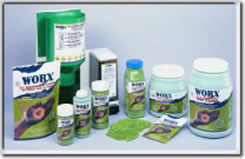 WORX is the only hand cleaner certified to use the internationally recognized EcoLogo (Environmental Choice) and Green Seal symbols for environmental excellence.
To be certified, products must perform as well or better than any other product in their category, and not harm the environment or the user in any way.
---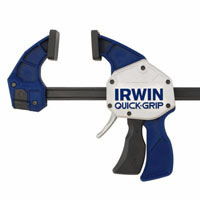 Irwin's XP One Handed Bar Clamps
SpreadersPatented POWER LOCKS™ hold more pressure, longer. Provides 550 lbs of one-handed force (900 lbs of two-handed force) I-Beam bar resists twisting and bowing allowing maximum force to be applied
QUICK-RELEASE™ trigger for non-explosive pressure release QUICK-CHANGE™ jaw converts quickly into a spreader 3" throat depth accommodates larger workpieces Non-marring pads grip securely and protect workpiece finish
---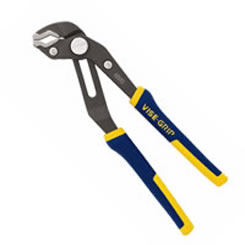 Irwins's Pliers Press
Slide button quickly adjusts lower jaw All purpose jaw grips on round, flat, square and hex shapes.
More groove positions provide the optimum hand location for a better grip on the work piece ProTouch™ Grips provide extra comfort and reduces hand fatigue Ratcheting action allows GrooveLock to be adjusted from the open position up to the work piece by pushing the handle up - no need to press the button Anti-pinch design prevents handles from pinching
---
---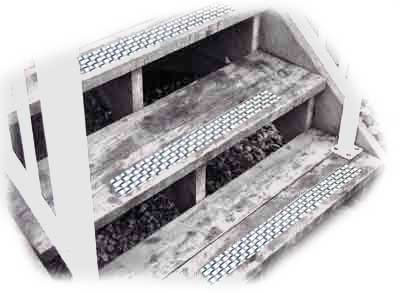 Get a Grip
Installs easily in minutes
Made completely of stainless steel
Helps to prevent slips and falls
( 2nd highest accidental death, next to cars )
Great for curves and angles
get a grip
---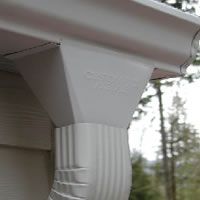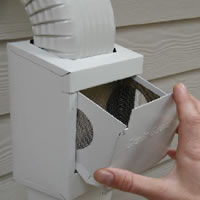 Drain Guard Funnel Opens up your system allowing the debris to exit easily and Drain Guard allows for easy debris removal keeping your gutter system clean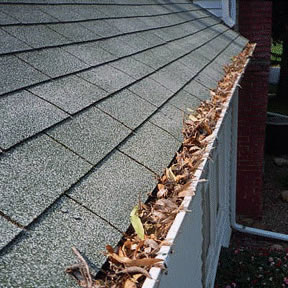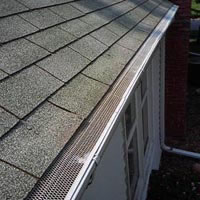 Your Gutters Before Screen Guard & Your Gutters with Screen Guard